THIS PRODUCT IS FOR YOU!
Introducing the DAVINES Su Line at Craft House.
It consists of four amazing products, all of which contain the same Citrus Myrtrifola extract and are restorative for the face, body, and hair.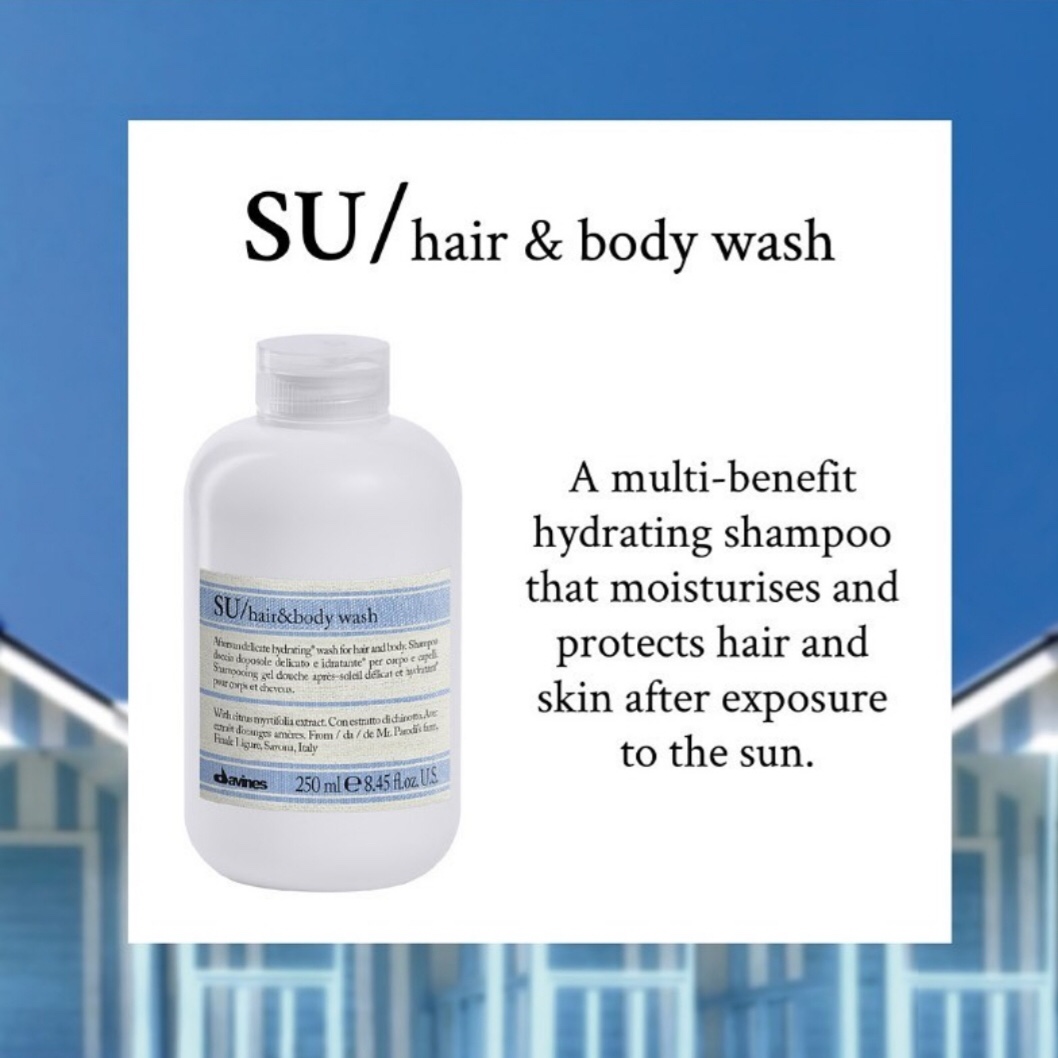 This a definite must for all of us beach bums and minimalistic travelers.
(P.S. The Su Hair & Body wash and Su Milk come in travel sizes!)
Cheers to our hair colors withstanding sunny days!
xo
Liz